Ceramiracle is a line of beauty skin pills that is familiar to a wide range of customers. This is an award-winning skin care brand from Santa Monica, California and was founded by a researcher on natural products, Eugene He in 2016. Ceramiracle has been available in 29 countries and located in a myriad of enormous beauty centers in the world. Not only being known as a normal cosmetic, Ceramiracle is also a beauty ace up the sleeve for the modern ladies and gentlemen.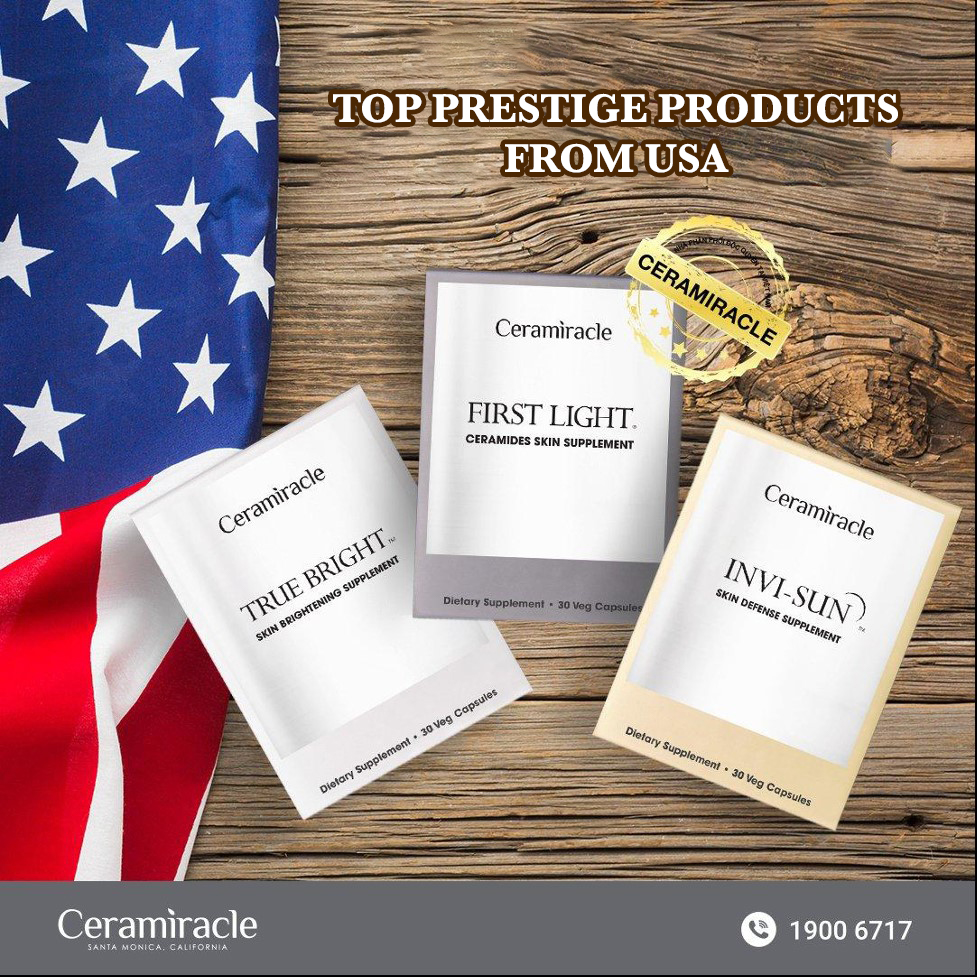 When it comes to the line of Ceramiracle skin beauty pills, it is inevitable to mention the unique skin beauty solutions that this brand offers. With diverse functions such as sun protection, skin whitening, and skin moisturizing, Ceramiracle has successfully produced 3 convenient oral tablets that are suitable for users' needs.
INVI-SUN sunscreen pills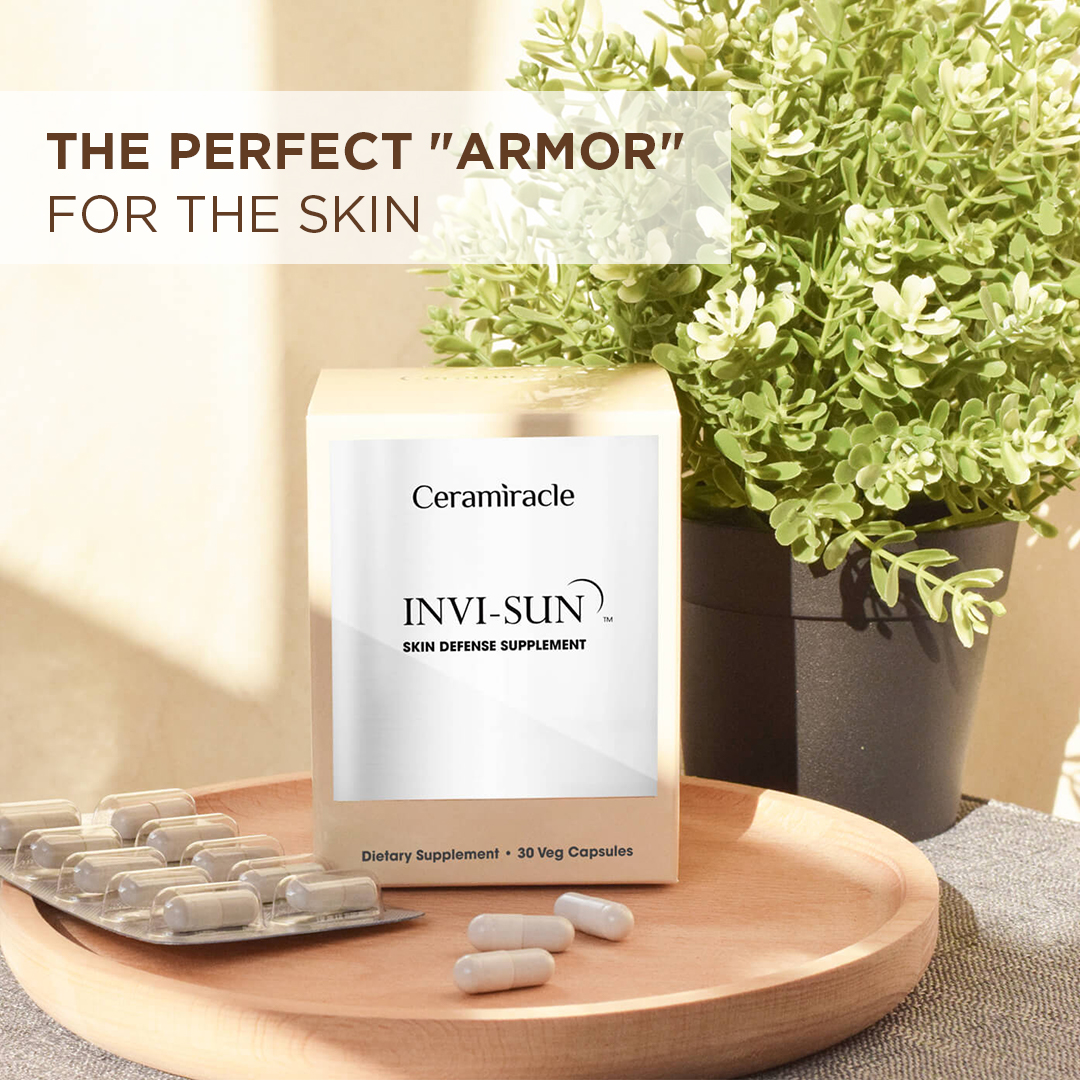 INVI-SUN sunscreen pills are considered the perfect complement to the beauty routine of those who often have to be outdoors, those who are exposed to direct sunlight, and those who love their skin and want to protect it thoroughly. Each Invi-Sun capsule contains NutroxSun®, South American Fern, and Resveratrol. Customers can completely believe in the product because it has been clinically proven to protect the skin from deep inside. Perfectly combined with the innovative formula, Invi-Sun sunscreen pills have added power to protect your skin from the sun for longer period of time.
TRUE BRIGHT enhanced skin whitening pills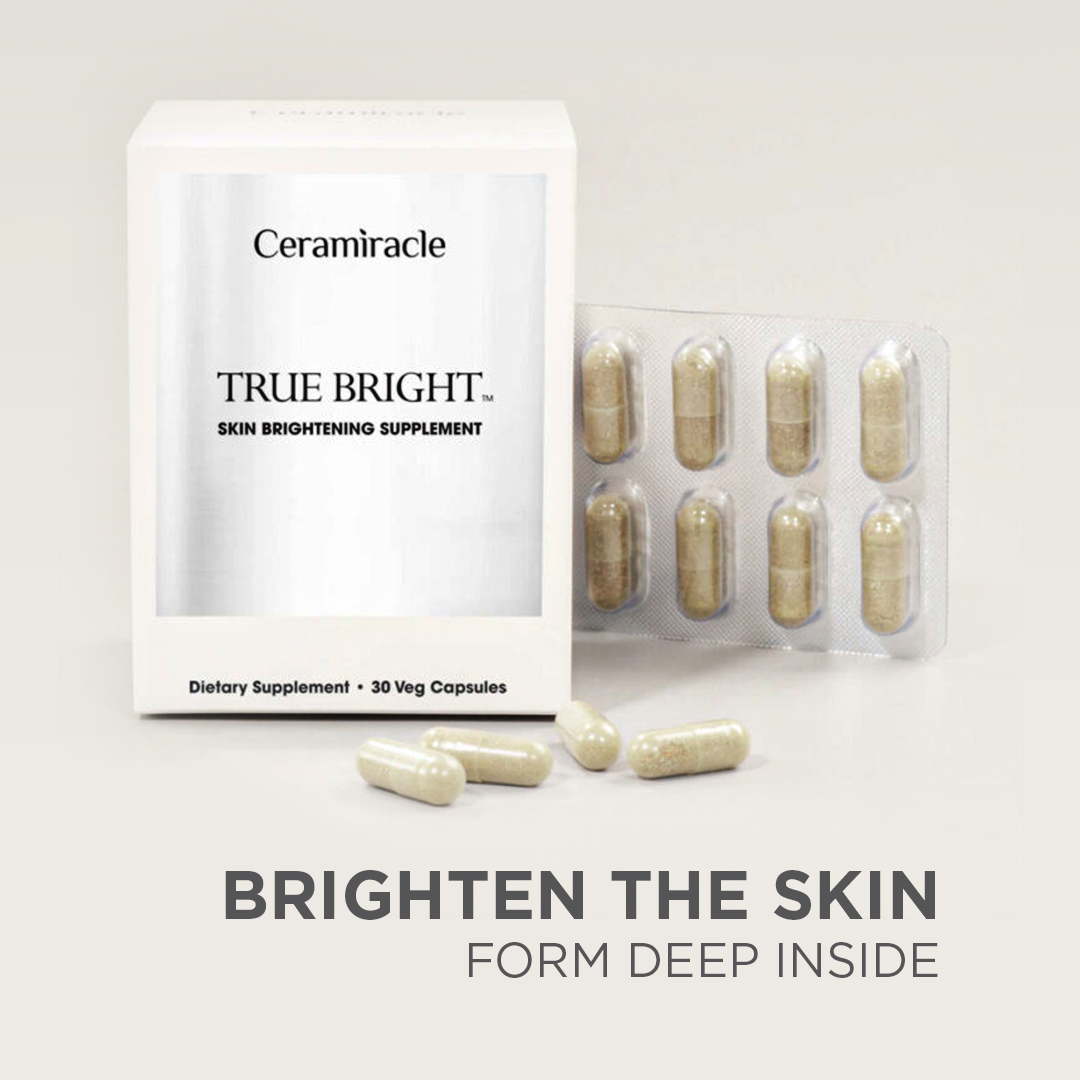 TRUE BRIGHT enhanced whitening pills are suitable for any skin types, especially dark, tired and lifeless skin. Using the pills will help to make your skin whiter, brighter and more radiant. Each capsule contains a unique natural compound that adds essential nutrients directly to the skin, without affecting users' health. In addition, the complementary essence of cherry blossom, white tomato and olive leaf extract provides a great synergistic effect for restoring your own skin's vitality.
FIRST LIGHT moisturizing pills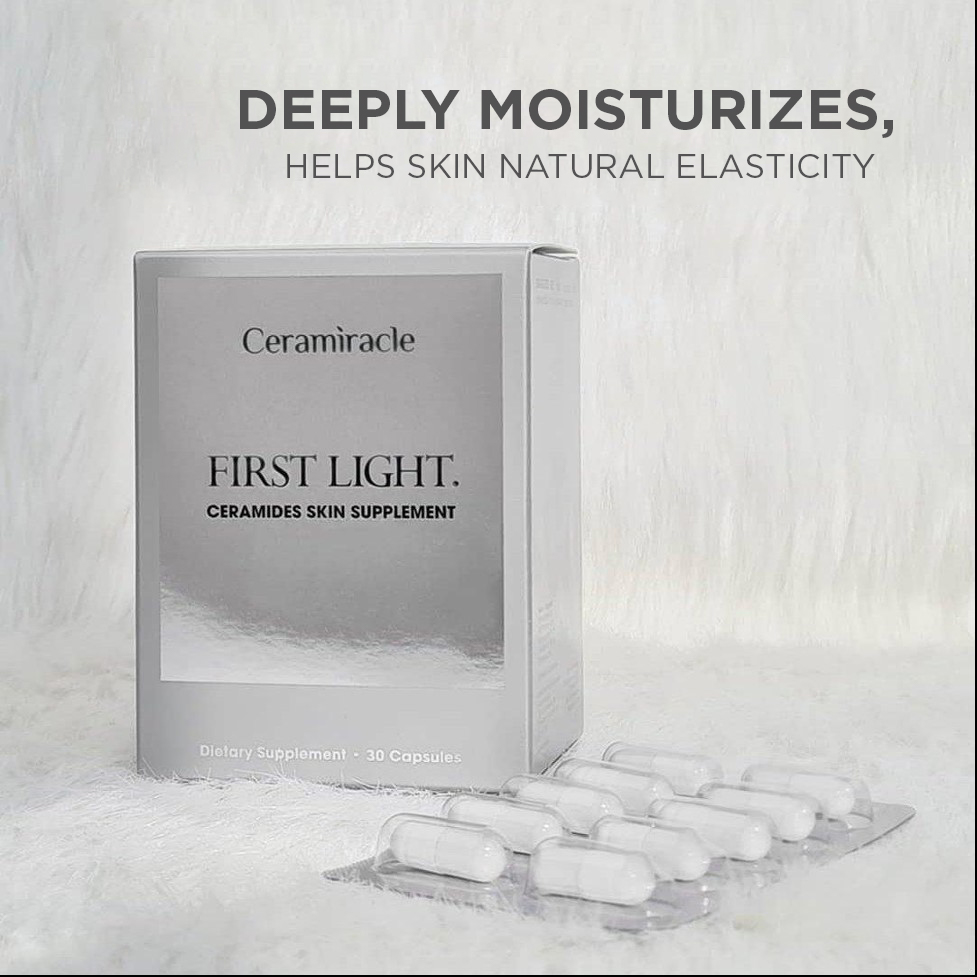 Finally, FIRST LIGHT – A supplement that helps skin better absorb essential nutrients. First Light is a pill that does not contain harmful substances, colorants or preservatives. It is safe because it is extracted from natural ingredients such as Phytoceramides, French Watermelon, white Tomato, Hyaluronic Acid, Jiaogulan, pine bark, Proanthocyanidins, L-Glutathione and Vitamin C. Via clinical examination, we obtained the result that the skin moisture was increased up to 23% after 2 weeks and continued to increase to 36% after 2 months of use. Using First Light, your skin is not only moist and smooth, but also firm, shiny and full of vitality.
Ceramiracle is proud to be a PETA certified brand, which is not tested on animals.